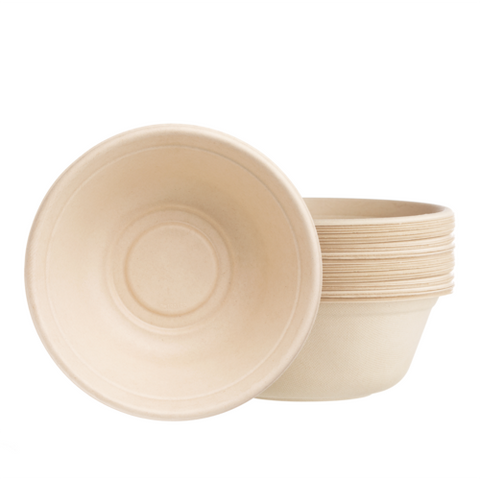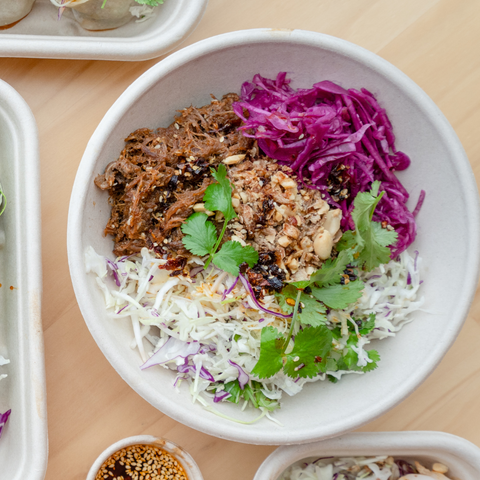 ECOPAC PRODUCTS
Pulp Bowl 48oz.
SKU: EP-48PB
UNITS INSIDE: 300
SIZE: 4OZ
ITEM DIAMETER(in.): 8

ITEM HEIGHT(in.): 1.6
COLOR: NATURAL UNBLEACHED
MATERIAL:  BAGASSE/SUGERCANE PULP
MICROWAVE SAFE/ FREEZER SAFE & DISPOSABLE COMPOSTABLE
 Clear lid available and sold separately. Our bagasse products are made with plant fibres that were leftover from sugar cane extractions. The natural materials used allows for total breakdown. Thus leaving no carbon footprint when composted.